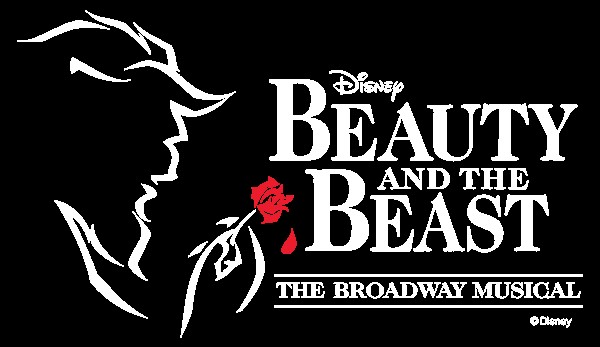 Tale As Old As Time, Our Summer Musical!
Step into the enchanted world of Broadway's classic, Disney's Beauty and the Beast, an international sensation that has been produced in 37 countries worldwide. Based on the Academy Award-winning animated feature, the stage version includes all of the wonderful songs written by Alan Menken and the late Howard Ashman, along with new songs by Mr. Menken and Tim Rice. The original Broadway production ran for over thirteen years and was nominated for nine Tony Awards, including Best Musical.
The classic story tells of Belle, a young woman in a provincial town, and the Beast, who is really a young prince trapped under the spell of an enchantress. If the Beast can learn to love and be loved, the curse will end and he will be transformed into his former self. But time is running out. If the Beast does not learn his lesson soon, he and his household will be doomed for all eternity.
This "tale as old as time" is filled with spectacular costume and set opportunities or, even more simply staged, Disney's Beauty and the Beast offers a great opportunity to bring your entire community together for family theatre at its best.
July 14-15 & 19-22
7:30 p.m.
July 16 & 23
2:00 p.m.
Rose Theater at Rockhust High School 

9301 State Line Rd

Kansas City, MO 64114
April 21-23 & 28-30
7:30 p.m.
Black Box at Avila University
11901 Wornall Rd. Kansas City, MO
Director – Miranda Brand
Music Director – Grace Mott
Choreographer – Cristina VanSickle
Stage Manager– Katia Milazzo
Cast:
Belle: Sydney Nicks
Beast: Charlie Meacham
Gaston: David Thompson
Mrs. Potts: Karen Seaton
Chip: Tenley Thompson
Lumiere: CJ Miller
Cogsworth: John Carver
Babette: Celia Thompson
Wardrobe: Kimberly Arzoian
Maurice: Paul Anderson
Lefou: Colin Rohach
Silly Girls: Jennifer Coville, Taylor Kaschke, Kelsey Linn
Featured Company
Cole Bracken Sola Owens
Tucker Burks Amy Pearson
Brad Dawdy Zoe Pearson
Amy Fish Johanna Quigley
Andrea Hobley Matthew Santaularia
Natalia Monterio Jaime Tanner
El O'Brien Rachel Pinci
Children's Company
Brilyn Brilhart
Madeline Copeland
Amelia Coville-Schweigert
Lincoln Coville-Schweigert
Sutton Hamm
Autumn Nicholes
Abby Peterson
Henry Tanner
Piper Thompson

Join us for Time as old as Tale family fun!
Community theater is an affordable way to bring the arts to your life. 
Disney's Beauty and the Beast is presented with special arrangement with Musical Theater International (MTI). All authorized performance materials are also supplied by MTI. www.MTI shows.com
Spread fun and laughter in the Kansas City area by supporting the arts!