About Leawood Stage Company
About Leawood Stage Company
Live theatre and performing arts in the heart of Leawood
Leawood Stage Company is a volunteer organization from the board to the members of the cast, musicians, and staff who work vigorously behind the scenes. Our mission is to provide Leawood and the surrounding Kansas City area opportunities to engage in performing arts as participants, spectators, and patrons.
An estimated total of over 15,000 volunteer hours each year make Leawood Stage Company programs successful, enhancing the lives of approximately 10,000 audience members annually primarily in venues in Leawood, Kansas.
Over 20 years of quality theatre
Since 1998, Leawood Stage Company has worked in partnership with the City of Leawood and the Leawood Parks and Recreation Department to provide high quality entertainment while educating and enriching lives in the local community.
That's over 20 years of memorable theatre. Check out what we've done!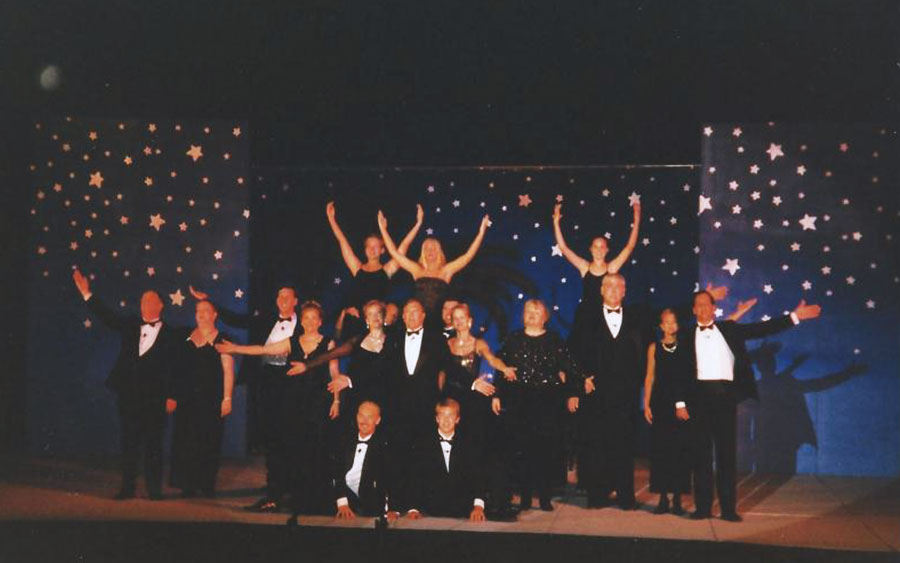 Prop, costume, & scene rental
Need props, costumes, or scene items? Leawood Stage Company has a variety of theatrical items available to rent.
We dedicate this page to fellow artists that have graced our stage, orchestra or Board and have moved on to their next performance.
Leawood Stave Company has produced over 20 years of memorable theatre. Check out what we've done!
Support the arts and spread fun and laughter in the Kansas City area!