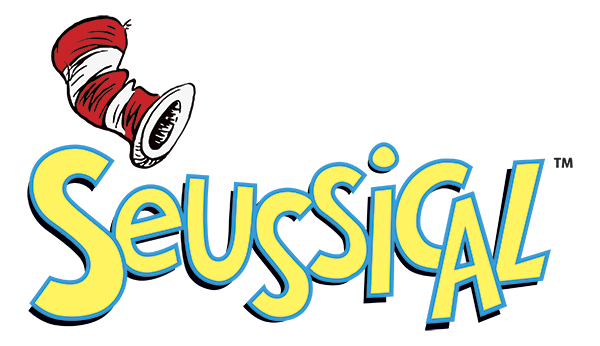 Horton hears a Who this summer at Leawood Stage Company!
Leawood Stage Company (LSC), in cooperation with The Leawood Parks and Recreation Department, presents SEUSSICAL.  Join us July 9, 10 ,11 & 15, 16, 17 at 8:00 p.m. at the Ironwoods Amphitheatre in Ironwoods Park, 147th and Mission Road.
SEUSSICAL is colorful fun for the entire family!  Based on the works of Dr. Seuss, with music by Stephen Flaherty and lyrics by Lynn Ahrens, this musical brings to life our favorite Seuss characters including Horton the Elephant, The Cat in the Hat, Gertrude McFuzz, Amayzing Mayzie and Jojo – a child with a big imagination.  The show highlights the powers of friendship, loyalty, family, and community
July 9-11 & 15-17
8 p.m. Nightly
Ironwoods Park Amphitheater
14701 Mission Rd, Leawood, KS 66224
SEUSSICAL, will feature a cast of actors of all ages and promises to be an enjoyable free night of theatre under the stars.  Bring the entire family to beautiful Ironwoods Park Amphitheater. We will take every precaution necessary to keep audience members socially distanced for the safety of all at performances. 
LSC is thrilled to welcome back Chris McCoy as Director.  McCoy has directed other popular summer musicals for LSC including: The Music Man (2007), Guys & Dolls (2010), Hello, Dolly! (2014), and Annie (2017).  McCoy is Assistant Professor of Theatre at William Jewell College and serves as a member of the LSC Board.  His directorial style is dedicated to presenting classic American musicals with modern sensibilities.  
Leawood Stage Company presents the highest quality free theater in the area. We offer summer performances free to the public serving senior citizens on a limited budget, families that might otherwise not be able to afford live theatrical performances, and provide a great way to introduce audiences, young and old, to the arts.
Attending our summer musical
Our summer shows are the perfect way to enjoy beautiful Ironwoods Park and experience free theatre for the entire family!
Director – Chris McCoy
Music Director – 
Langston Hemenway
Choreographer – 
Madison Shelley
Cat in the Hat – Alec Bridges
Jojo – Delilah Rose Pellow
Horton – Colin Rohach
Gertrude – Emily Vargo
Mayzie – Laura Irwin
Mayor – Ray Ettinger
Mrs. Mayor – Taylar Rabel
Kangaroo – Alyson Golladay
Bird Girls –
Miranda Brand
Emily Bridges
Madison Dodd
Ella Graham
Haley Knudsen
Josephine Pellow
Wickershams –
John Carver
Kennedy Kinnick
Simon Schupp
Terrace Wyatt, Jr.
General Ghengis Khan Schmidt –
Matthew Henrickson
Grinch – Joshua Young
Yertle the Turtle –
Zach Lofland
Adult Ensemble (Who's, Jungle of Nool, etc.) –
Noah Bridges
Erin Coleman
Jennifer Coville
Andrea Hobley
Carrigan Rohach
Rosie Smith
Children's Ensemble –
Sloane Burgess
Amelia Coville-Schweigert
Lizzie Cure
Lucy Dandurand
Benjamin Garner
Avonlea Graves (Elephant Bird)
Wilson Rabel
Isaac Schupp
Ivy Sollenberger
Veronica Stverak
Oliver Yeung

Join us for family theatre fun!
Community theatre is an affordable way to bring the arts to your life. With free summer productions, it's fun for the entire family while supporting the arts in your area.
Spread fun and laughter in the Kansas City area by supporting the arts!